What effect does customer service have on your business?
We have taken the decision to share our recent customer service survey results as well as the reasons why they are so important to us at LendingMetrics.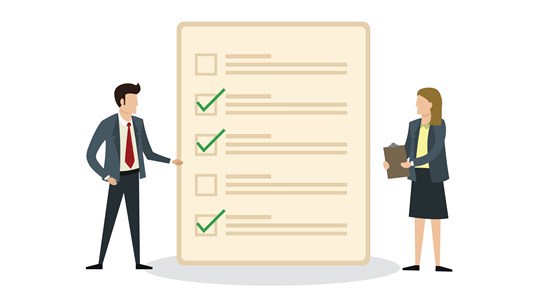 Customer experience is a major factor in everything that we do.
This starts from the moment that we engage with people - before they have even made the decision to work with us - and relies on ensuring that our team are trained to the highest level. We do not have a 'quick-win' mentality; we want clients to take a journey with us, particularly as we know that changing from another provider or changing from a manual process to automation can be daunting. However, our team have the knowledge to allow them to discuss every step of the journey. Our Partnership Manager, CTO and Operations Team are always on hand to give advice and guidance throughout.
Whether its with our Business Development Mangers or our Project and Support Teams, the focus is always on: "how can we improve?". We listen and react to feedback to ensure that we provide the best service possible. LendingMetrics' multi award-winning platforms allow our clients to measure credit risk and ultimately improve their customers' journey. By moving to automated decisioning, our clients can make quicker and more precise decisions, dramatically reducing decisioning times from days to minutes.
Why is this so important? Because customer experience affects spending habits: time and ease are some of the biggest selling points for a consumer.
You only have to look at the recent collapse of Thomas Cook, one of the biggest names on the High Street. The news of the holiday booking company's liquidation shocked the country and left thousands facing unemployment. When you think about what they did as a company, would you say that this happened due to poor customer service? Probably not. However, some might say that they didn't change with the times, keeping overheads high and not competing with online sites, which then has a direct effect on customer experience.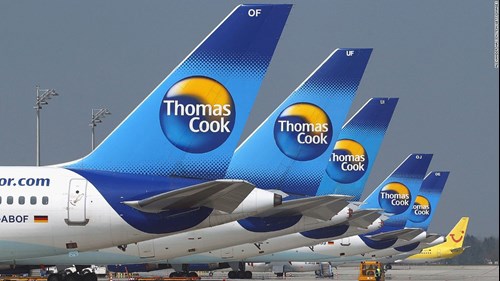 Consumers are able to hop online and book a flight and hotel a couple of hours before they want to go, as well as shop around for the best price. By adding speed to the customer journey, a consumer can make up their mind quicker. This can be the same for consumers looking to borrow money; they could be in a situation where they need funds as soon as possible and waiting a week is just not an option for them. Waiting up to seven days for a decision can be a very stressful experience and may cause the consumer to look elsewhere: at a platform that will give them the decision instantly.
Customer satisfaction is extremely important to all companies. However, is it good enough to just be satisfied?
Satisfaction is short term and even a satisfied customer might look somewhere else should a better offer come along. At LendingMetrics we do not only want our clients to be satisfied, but delighted with the service we provide. We want them to go the extra mile and actively promote the service to people they know, and we enable this by going above and beyond. We are not just a supplier of a SaaS platform, we are consultants, specialists, thought leaders. We want other organisations to grow with us. The only way to make this possible is by listening to what our clients are saying and using the feedback to make improvements. This transforms customer satisfaction into a great client experience. We dynamically invite feedback as a way of us asking the question at our core: "how can we improve?".
One of the ways we ask for this feedback is with our customer experience survey, and we're not shy about sharing the results. We believe that transparency is key to evolving and ensuring we move forward together.
Our customer experience survey invited clients to give feedback based on a series of questions, on a scale of 1-10. Studies show most people are likely to score a 7, unless you as a provider have either wowed them or they are not happy with the service.
With this in mind, we were thrilled to have received scores higher than 7 across the board, as shown below: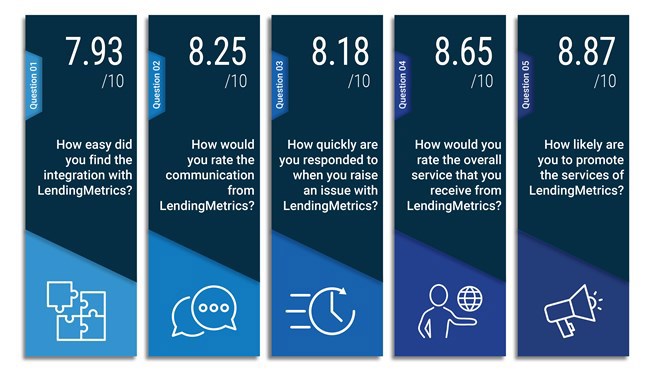 The positive scores and feedback that we have received from the survey allow us to know that we are delivering a great service. Feedback such as: "strong collaboration and agility, plus open to finding solutions. I recommend highly", shows us that our clients are happy with the service we provide.
Nevertheless, we aim to keep improving, and continue to ask for feedback from clients at different stages in their LendingMetrics journey. We consistently strive to improve our client's Auto Decision Platform (ADP) experience by investing heavily in developing our existing systems. With a 3 year roadmap, there are always more updates and features on the horizon, ensuring we know our award-winning product will keep improving.
All of this is because we know that the better our platforms become, the better consumer journey our clients can provide to their customers. After all, a great customer experience might just be the difference between excelling in the market or becoming the next Thomas Cook.