LendingMetrics is celebrating its 10th Birthday by reflecting on the journey so far (and enjoying some cake).
Play the video below to join in the celebrations!
It's been a whole decade since LendingMetrics, the trading name of Perfect Data Solutions, was born. The financial technology and data specialist was formed by current CEO David Wylie and CTO Neil Williams, who first met in 2003 whilst working together at a mortgage packaging company.  The pair soon realised that the lending industry was severely lacking adequate automated decisioning, and set out to create the new technology that would disrupt the industry for good.
In 2016, following several years of R&D, the company introduced ADP (Auto Decision Platform), revolutionising the opportunity for the financial services sector to quickly deliver increased lending volume, a better customer experience and reduced overheads using automated lending decisions. ADP utilises proprietary data solutions and is also universally connected to all major CRAs plus many other 3rd parties including Open Banking platforms. ADP is a powerful decision engine builder that puts the lender in control of credit policy changes and allows operational/credit risk staff to control changes in real-time through a comprehensive logic interface and has since gone on to win numerous awards for its market-leading usability.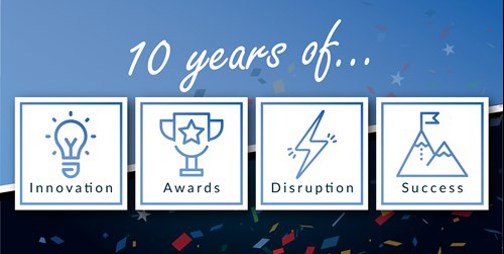 In 2018, LendingMetrics unveiled another cutting-edge product, OpenBankVision (OBV), the ground-breaking bank statement data platform that allows companies to make better lending decisions and consumers to take control of their valuable bank transaction data. 
Having partnered with credit reference agencies previously, LendingMetrics achieved its own CRA status in 2011, and was one of the first such companies to gain FCA permissions in 2015.  Its technology and data infrastructure and "blue-chip" partnership eco-system focuses on the delivery of robust, scalable and secure affordability, suitability and predictive risk solutions to the entire financial sector.
LendingMetrics' mission:
To be a trusted partner that collaborates with our customers to bring innovative, secure and disruptively priced technology to market.
Now, on its 10th anniversary, LendingMetrics is leading the way in automated decision technology and is one of the most recognised technology brands in the sector. The company has been accredited with numerous awards for its innovative and cutting-edge solutions, including winning 'Credit Risk Solution' three times in a row at the 2017, 2018 and 2019 Credit & Collections Technology Awards, as well as "Best Technology Partner – Data, Open Banking & Affordability" and "Best Credit Information Provider" at the 2019 Lending Awards. What's more, LendingMetrics was named 'Technology Partner of the Year' at the Consumer Credit Awards 2020, one of the only awards that are voted for by clients, not judged.
About the anniversary, David Wylie said:
"We're thrilled to be celebrating 10 years of LendingMetrics. Over the past decade, we have built an enviable reputation for being a positively disruptive force in the Fintech sector and we have been rewarded for this by seeing so many companies, large and small, public and private, putting their trust in us to help them deliver on their ambitions."
Since 2010, LendingMetrics has gone from strength to strength, and this growth has resulted in a consistent increase in headcount. Moving to a larger office had been on the cards for a while and the company decided that now would be the perfect time to relocate. This would allow for more space so that staff can return to partial working in an office environment with adequate social distancing measures in place. By moving to a self-contained space, staff and visitors can adhere to appropriate COVID-secure procedures, ensuring the LendingMetrics team feel as safe as possible within the workplace.
About the move, Neil Williams said: "We're really pleased with our new office and our transition from a fully serviced office to a self-contained space. This move expresses not only our growth in terms of size, but ambition, and shows how even during a difficult time we have remained a solid and stable partner for our customers." The new office, located in the heart of the Solent Business Park in Hampshire, includes scenic walks, local lunch spots and modern facilities, and is an excellent way to further recognise how far the company has come in the past 10 years.
To celebrate the occasion, several LendingMetrics partners joined our team on virtual calls to wish the company Happy Birthday with cake and a glass of champagne.