It was a fantastic evening for LendingMetrics yesterday at the prestigious Lending Awards 2019 in London. Winning not one, but two awards of the four we had been nominated for! With great pride, LendingMetrics received the "Best Technology Partner – Data, Open Banking & Affordability" and "Best Credit Information Provider" awards.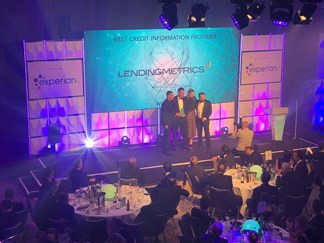 This, coming on the back of recent award wins at the Credit and Collections Technology awards for "Best Credit Risk Solution" and the Consumer Credit Awards winning "Innovation of the Year (Partner)" has proven to make 2019 a record-breaking year of achievements for both our platforms ADP and OBV.
Now, more than ever is the time to find out what all the talk is about!
Call today to book a demonstration of ADP and OBV.
Book a demo