Winner - Innovation Award
After a wonderful evening in Nottingham, we are very proud to announce that LendingMetrics came away having won the "Innovation Award" at last night's prestigious Car Finance Awards.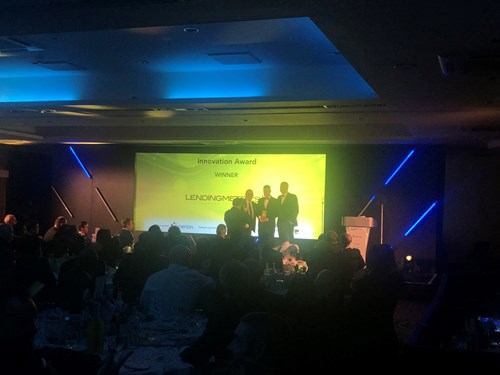 Our teams have been very hard at work these last few years making products to give our clients the competitive edge they need, while also aiming to positively shake up the credit and loans market.
Our Auto Decision Platform (ADP) has steadily gained pace in a market where manual underwriting and more traditional businesses practices are keeping companies from achieving their full lending and acceptance potential, while our Open Banking platform, OpenBankVision (OBV), has made a big splash in the newly formed Open Banking movement – garnering praise for its 90 days of free bank statement data (within its core product) layered on top of categorised, detailed transaction information.
We're continuing to aim high as we progress through the year and look forward to what the future holds!
Learn more about ADP or OBV on our site or get in touch to book a demo of each.
Book a demo